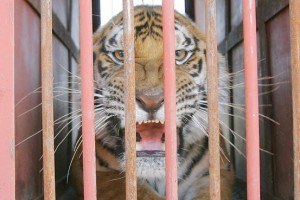 You can say what you want, but I just won't believe it!!   You canNOT tell me that the PGA doesn't have the "fix" in when it comes to Eldrick "Tiger" Woods and his ability to win Major tournaments!  Why would they do such a thing, you ask?  Simple, to keep the name Jack Nicklaus as the permanent standard bearer for professional golf!  Oh sure, Jack will always be on "Mt. Rushmore " –  along with Palmer, Player and Trevino – of golf's modern greats, but Tiger Woods was on pace of obliterating The Golden Bear's legacy.
Put the stats in perspective.  Let's start at his ability to just win golf matches.   He will pass the great Sam Snead for most career wins (82) sometime next year because Woods – who is only 37 – is sitting at 79 of them, besting Jack Nicklaus' career total of 73.  The nearest active player is 43 year old Phil Mickleson with 41 tour victories!  "Okay Christopher, we  understand that Tiger has won a lot of matches but what does that have to do with the PGA putting the 'kibosh" on him winning majors?"  Tiger Woods is 5 majors short of besting Jack Nicklaus' record.  Ponder this:  Tiger Woods hasn't won a major since 2008 (US Open) and that dry spell coincides with his marital infidelity scandal in 2009 where the PGA and Jack Nicklaus stood in silence.  I think a side deal has been made that in exchange for the silence of the PGA and the "Golden Bear," Woods takes a 5 year hiatus on holding active pursuit of the Claret Jug, the Wanamaker Trophy and the Green Jacket.
Woods went through all of the sordid drama of a bad made for TV move and the Professional Golfers Association did not say a word against their cash-producing stud.  They never condemned him for his improprieties.   They never issued an organizational reprimand stating how the Association was tarnished because of Tiger's salacious actions.  They never suspended him for conduct unbecoming of the PGA Tour professional.   Why not invoke a half year suspension?   They suspended golfer John Daly and all he did was pass out drunk while sitting outside a restaurant and hitting a golf ball off of a beer can!  Who hasn't?   Daly was suspended for six months as a two-time major winner; surely the PGA would risk a little bit of dirt on its precious image to at least have an opinion about Tiger's dalliances?
And that brings us to the real reason: MONEY!   The almighty dollar, coin, cabbage, taters, spy- stuff (I got those descriptors off of a Jimmy Fallon commercial.).  Tiger Woods is THE number one draw for the sport.  The man who pushes the financial dial is made of Teflon when it comes to the PGA speaking ill against him.  He pushes attendance in every tournament he appears.  He makes television networks money and so he is only asked a few softball questions by the media.  Most of the other players aren't going to mumble out anything critical because his involvement in the game raises the purse for each tournament, thus making even his completion more money.
So there you have it. History, Prestige and Wealth.  Sounds like a bit of an old boys' network if you ask me….
Tags:
golf
,
majors
,
pga
,
sports
,
tiger woods