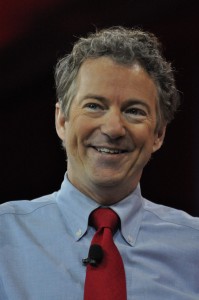 August 3, 2015 – This Thursday (August 6th) I suggest those of you who enjoy watching a nice, slow train wreck tune into Fox News Channel at 9pm in the east.  Cleveland will host what will be the most discussed (and possibly most disgusting) example of individual ego, hyperbole and GOP party cannibalism ever seen as the 10 highest polling 2016 Republican presidential candidates converge on one stage for the political equivalent of Opening Day.  Sure, just like we knew that some of the ball clubs this past April had zero chance of any post-season dreams (sorry, Rockies and Phillies fans), each of these 10 men (sorry, Carly Fiorina fans) somehow think they have a iron-clad path to the nomination.
Blinded by personal ambition while forsaking the end-game goal of the Grand Old Party, what most of the aspirants fail to recognize is that it will not be the populace who decides who will be the nominee, it will be the party.  Amos Tuck will rise from the dead before the GOP allows The Donald the honor of facing off against Hillary, Bernie or Uncle Joe.  Assuming RNC chair, Reince Priebus has learned anything from 2008 and 2012, the Republican Party will not let the intra-party backbiting continue, the field will be purposefully winnowed and the leadership will need to broker a deal with Trump so he does not give the GOP the Ross Perot 1992 skidoo.
And for those of you who love the underdog, the seven remaining Division 1-FCS candidates will also have their opportunity to shine in a lesser-viewed cage match undercard earlier on Thursday at 5PM.  This second tier candidate debate essentially becomes the de facto loser bracket in a double elimination contest.  Notably, each of the "less-than-magnificent 7″ enter this bracket saddled with one loss.  However, miracles do happen… like when 33-27 Fresno State beat Georgia in 2008 to win the College World Series or when Buster Douglas, a 42-1 long shot, KOed Iron Mike in 1990.  It happens, but PAC contributions will begin to wane without a tremendous showing on Thursday.
The Bench Jockeys will be lapping up both of the debates, hoping that there will be an automatic microphone kill switch utilized by the moderators when speaking time expires and updating our odds on Friday based upon what we see.  Click here http://thebenchjockeys.com/updated-odds-for-2016-presidential-nominations/ to see where things stand prior to Thursday's scuffle.
Tags:
2016
,
debate
,
GOP
,
trump