Posted in
Our Mission
,
Sport/Pol Crossover
on March 28th, 2011 by Ian Paregol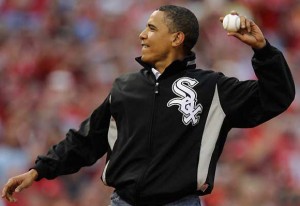 It just seemed appropriate that The Bench Jockeys initiated their Blog to coincide with the start of the 2011 MLB Season.  Although there is nothing like debating AL and NL Pennant chances for the upcoming baseball season and analyzing the strengths, but more likely, the weaknesses of current and former ML players, starting this Blog at this time offers The Bench Jockeys the opportunity to assess the potential play-off scenarios in the National Hockey League, as well as the contenders and the pretenders for the Green Jacket, which is  just around the corner on April 7th.  The NBA is just absolute garbage, so you won't see much from us about that steaming pile, but you will be able to read about the Final Four and VCU's improbable run.  (We don't hate basketball, we just hate the NBA.)  Conflicts, oddities and head-shaking actions within NASCAR, soccer, tennis, even the much-maligned PBA, will be served up with cheeky commentary and exploration.
But it's not just about sports here at The Bench Jockeys, oh no.  We have opinions about any number of subjects.  And along with the sports banter, we intend to mix in a fair share of analysis about the national political scene, potential domestic and global crises, and of course, we fully intend to heckle leaders deserving of derision.  We hope that you will come along for the ride and participate in the discourse.
Oh, and in case you didn't notice it in the pic above, Barack Obama is a lefty.  Now, there's a big surprise.
Tags:
baseball
,
bench jockeys
,
golf
,
MLB
,
NBA
,
NCAA
,
NFL
,
NHL
,
obama
,
opening day
,
politics
,
sports
,
The Masters